Diadrom Software
·
Göteborg
·
Flexibelt distansarbete
Embedded Software Developer to Diadrom Software!
Diadrom Software shall be the option for diagnostics software of Autotech
As an embedded software developer, you will build knowledge of our in-house products for embedded systems for the Autotech industry. In the role you will be facing technical challenges and we think that you are a team player who thrives in an agile and fast-paced environment, solves challenges by communicating with people around you and have an open mind.
The role will be very versatile within the embedded software development field, and you will need to take responsibility for your deliveries and be self-going. The products range from bootloaders to communication stacks and automated testing tools for embedded software.
You should also be open to work as a consultant since the workload with the products varies with the inflow of projects.
Some travelling might be required.
Who we think you are:
Have a great will to learn new things and curious about new technology
Flexible and enjoy working in constantly evolving projects
Able to keep an overview of a project, but zoom in on details as needed
Self-going and take accountability for your deliveries
Pragmatic and transparent in your way-of-working
Social and good communication skills
Competencies:
M.Sc or B.Sc. within a relevant area
Embedded software design, development, or architecture
Debugging, testing and fault tracing of embedded systems
C
Python or similar scripting language
Meritorious:
Previous experience from automotive
Good knowledge within communication protocols and the OSI model, preferably automotive communication protocols (e.g., CAN/CAN FD, automotive ethernet, LIN)
General understanding of embedded hardware and electrical circuits
ASPICE
C++ or C# .NET knowledge
Knowledge of Real time operating systems (RTOS)
3 reasons why you should work at Diadrom Software:
1. We offer you the opportunity to work with interesting and challenging projects together with experienced and committed colleagues.
2. We have several training days to continue competence development. You will make it possible for Diadrom to constantly evolve!
3. Diadrom are specialists in diagnostics of Autotech. We complement the customer's project group with expert knowledge in diagnostics, e.g., central support systems, software loading, configuration, or off-board tools, and lives up to our customers' expectations through solid domain knowledge and a focus on always delivering high quality. Our customers' challenges are ours.
Future colleagues 
Our ambition is to have a good feeling at the company and you as an employee are involved both when you are at assignments and at the office. We value unity and well-being very high.
Conferences and kick-offs
Activities both on and off work as well as education days together
Monthly meetings with the entire company, but also in the associated group
Practical parts
Full-time job
Possibilities to work Remote 
Healthcare allowance
Health insurance
Mobile/ computer
Possibility of company car
Several benefits of Benify
Interviews are ongoing, send in your application now!
Diadrom Software is a company working primarily with Autotech within the automotive industry. Examples of previous projects we have been involved in are development of several Advanced driver-assistance systems (ADAS) nodes with technology in the forefront of Automotive, such as park assistant cameras, head-up displays and radars.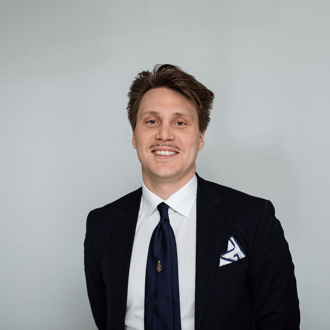 Det här är Diadrom
Hos oss får du möjligheten att få arbeta med intressanta och utmanande projekt tillsammans med erfarna och engagerade kollegor.

Vi rekryterar sällan för ett specifikt uppdrag, för oss är det istället oerhört viktigt att det är rätt personlighet som passar in i vår företagskultur. Från att man börjar hos oss hittar vi ett uppdrag som verkar givande både för dig som medarbetare och för oss som arbetsgivare.
På Diadrom kan du förvänta dig en familjär företagskultur med en organisation som värderar gott samarbete till närmaste chef, ledningen och kollegor.
Vi värnar om sammanhållning och månar om trivsel på företaget genom att ha gemensamma aktiviteter, luncher och evenemang!
Om Diadrom
Diadrom är ett ledande IT-bolag inom diagnostik av högteknologiska produkter. Förtaget startades år 1999 och har framförallt kunder i fordonssektorn, men även inom försvar, säkerhet och publik transport.

Med diagnostik menar vi systemlösningar för monitorering av prestanda, felsökning, förbättrad funktionalitet genom uppgradering av ny inbyggd mjukvara.

Vi hjälper våra kunder i deras egna projekt att utveckla deras lösningar inom allt från on-board system, teknologier och standarder till off-board och centrala system samt processutveckling och management.

Vi erbjuder även lösningar till våra kunder som baseras på våra egna produkter inom området.
Uppdragen utförs på plats hos kund eller i vårt kontor i centrala Göteborg.

Vi söker nu entusiastiska kollegor som vill bidra till att utveckla de senaste tekniska lösningarna tillsammans med oss och våra kunder.
Diadrom är listade på NASDAQ OMX First North (ticker DIAH).
Jobbar du redan på Diadrom?
Hjälp till i rekryteringen och hitta din framtida kollega.